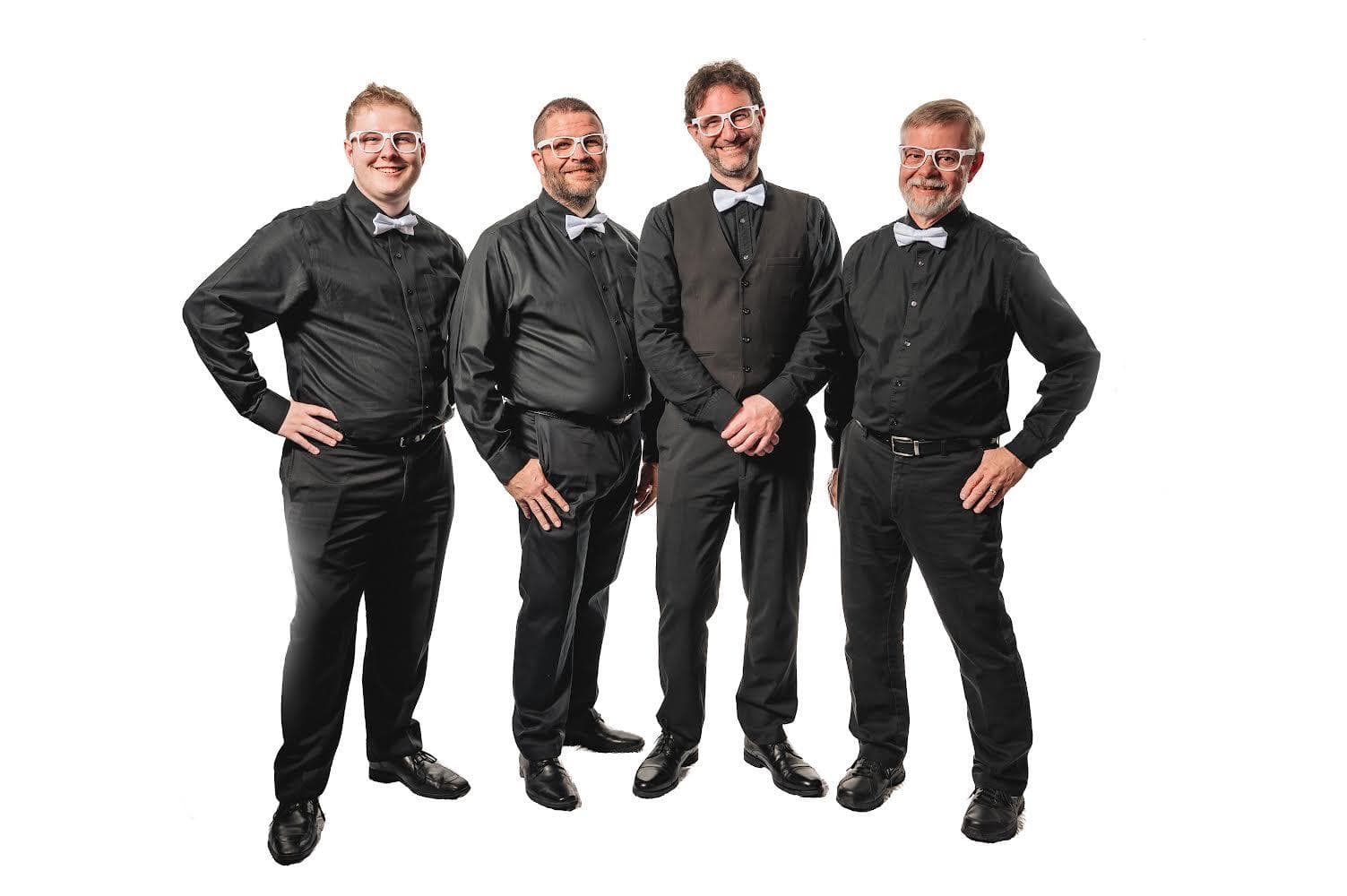 Barbershop Quartet in the Ottawa Region
Let us entertain you!
We do not have any public events planned in the upcoming weeks.
Have a need for barbershop for your event? Drop us a line at ac.scitardauq@olleh
"Quadratics" came to be in the fall of 2022 with the intent to compete at the Ontario District Fall Convention. Our lead at the time (Neil Rask) could only commit up to the fall convention, and with his assistance and leadership we did quite well for a novice quartet achieving a score of 63%.
After the fall convention, the search was on for a new lead, and in January 2023 Jean Le Clerc took the plunge and joined our quartet! Our four members have varying degrees of musical knowledge and experience, but we are all passionate about this hobby!
Since January 2023 we have been quite active participating in the annual Capital City Chorus fundraiser of Singing Valentines, performing at a few private events, preparing for the Ontario District conventions and of course the Capital City Chorus Shows!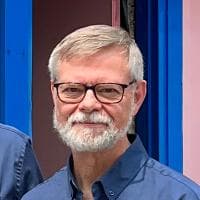 Wayne Crosbie
Tenor
Wayne grew up in a musical family with his mother being the church pianist and choir director. He has always enjoyed adding harmony while singing in choirs and quartets and discovered Barbershop with the Capital City Chorus in 2016. Wayne enjoys quarteting and has participated for many years in the Ontario Quarteting Event and recently in an eXtreme Harmony Brigade.
Wayne sings Bass in the Chorus and Tenor with Quadratics.
Jean Le Clerc
Lead
Past Lead: Neil Rask
Jean has been singing in the shower for many years, but in public (and fully clothed) only since July 2022 when he joined the Capital City Chorus in Ottawa, ON. Barbershop singing has been a long time favorite of his, and singing it live is a dream come true. In fact, it turned out to be such a fun and great hobby that he decided to go all in and join a quartet: he joined Quadratics in January 2023 with much excitment and absolutely no regrets!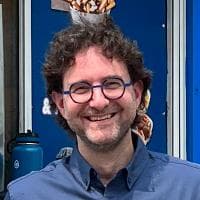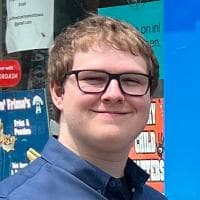 Josh Torrington-Smith
Baritone
Say hello to Josh, the baritone of our barbershop quartet. He has been immersed in music for as long as he can remember, having taken piano and drum lessons, music classes in school, and more recently, pursuing formal singing since June 2022.
Josh brings to the group an understanding of music theory to help create beautiful harmonies together. When he's not singing, he enjoys exploring the worlds of gaming and programming. Friendly and approachable, Josh can't wait to share his love of barbershop singing with audiences everywhere.
Nick Torrington-Smith
Bass
Nick Torrington-Smith has been singing in ensembles for over 30 years, although his first exposure to Barbershop was at a show by the Capital City Chorus in 2019. At that point he was hooked and quickly became a member of the Chorus.
Previous musical experience includes directing many church choirs, assistant director of a 40-member mixed choir at Royal Roads Military College, and leading/directing an 8-member a-cappella men's group also at Royal Roads.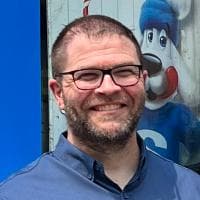 Recently we hired the Quadratics to perform at a birthday party. They were fabulous and entertained everyone of all ages. Highly recommend for any event.
We would love to entertain you!
For inquiries or to book our quartet for your event, drop us a line at ac.scitardauq@olleh